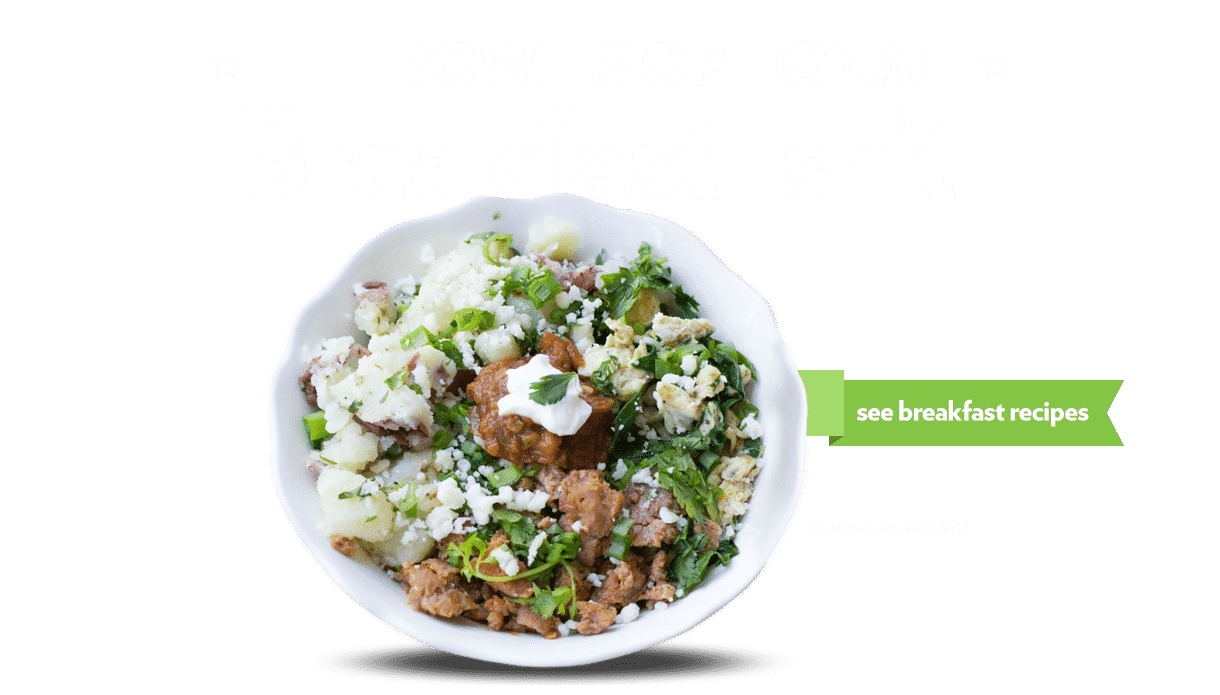 Potato Nutrition, Types & Facts
Enjoy Potatoes – Mother Nature's Best-Kept Secret!
Fueling Performance
Are potato beneficial in the diet of an athlete? Yes. One medium (5.3 ounce) skin-on potato provides 26 grams of carbohydrate, 620 milligrams of potassium, and 110 calories for energy - key nutrients in the diets of athletes and active individuals. FACTS Potatoes are nutrient-dense complex carbs. A medium (5.3 ounce) skin-on potato contains 26 grams of carbohydrates.1 Carbohydrate is the primary fuel for…
Meal Prep with Potatoes
Weekly Potato Recipe
Get one delicious, healthy potato recipe delivered to you each week. You'll always have new, tasty ideas to surprise and delight your family and friends-even on a busy weeknight.
Potato Trends

WILL CONSUMING POTATOES WITH GREEN PATCHES MAKE YOU SICK? No. Green spots or patches on potatoes (known as "greening") are a natural result of chlorophyll production in the tuber from being exposed to light.1 Chlorophyll is not toxic; however, its presence indicates an increase in the production of solanine. Solanine is a glycoalkaloid that can cause gastrointestinal symptoms (e.g., nausea, vomiting and diarrhea), but only if consumed in very large amounts.1-3  FACTS Greening…

Potato Trends

With the weather warming up, we're dusting off the BBQ, pulling out the lawn chairs and getting ready for a summer of grilling! Below are four easy recipes - with 10 ingredients or less (including potatoes!). They're simple to prepare, easy to cook and require almost no clean-up. Enjoy the sun!  Grilled Potato Kabobs with Lemon Herb Drizzle - Make a meal that sizzles. Festive Papas Tapas - Pile these…

Potato Trends

Potatoes are a staple in nearly every cultural cuisine, so they're uniquely suited to deliver today's most craved global flavors. Whether you're looking for a comforting classic or a new contemporary cuisine, with potatoes, the possibilities are endless. Available in many varieties and formats, including fresh, frozen and dehydrated, potatoes are always ready to elevate any dish with amazing taste and texture.    Ensalada Andaluz (Potato-Orange-Spinach Salad) - Inspired by the…
Potato Tips & Tricks
The Perfect Mashed Potato
It's the great potato debate! How to make perfect mashed potatoes? With skins or without? Russets, yellows, reds, or whites? Whatever your preference, we have your basic recipe for boiling and mashing to get the perfect consistency.
Secret to Perfect Mashed Potatoes
Looking for More Info about Potatoes?